Plettenberg Bay Tour Accommodations
Plettenberg Bay is the jewel of The Garden Route and is tranquil and charming, hospitable and rather special. Originally christened "Bahia Formosa" (beautiful bay) by early Portuguese explorers, Plettenberg Bay offers the visitor miles of sweeping, un spoilt golden beaches, a dramatic rocky peninsula, intriguing lagoons and estuaries, towering indigenous forests and unpolluted rivers and sea.

Below is a listing of Plettenberg Bay hotels in South Africa. To view complete details on the accommodation, click on "Read More+" under each hotel photo.
Read More +
HOG HOLLOW COUNTRY LODGE
Hotel Tier 3 Experience
Hog Hollow Country Lodge is a deluxe lodge set on the edge of an indigenous forest in a private nature reserve with panoramic views of the surrounding indigenous forests, valleys and mountains, in one of the most beautiful parts of Africa - the Garden Route. Its 16 suites all have private decks overlooking these vistas and offer guests relaxed luxury in an unforgettable setting. The Main House forms a communal dining area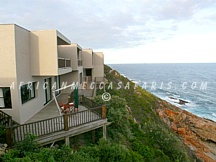 Read More +
PLETTENBERG PARK
Hotel Tier 2 Experience
Plettenberg Park is an exclusive and unique hotel found in the heart of the South African Garden Route and yet only minutes away from the holiday Mecca of Plettenberg Bay. The hotel is situated in a private nature reserve, nestling on a cliffs edge, offering guests dramatically sweeping views of the Indian Ocean. Here accent is on uniqueness, time honored values, excellent personal service and superb cuisine.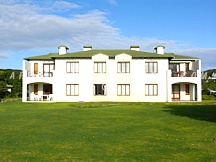 Read More +
PROTEA HOTEL KEURBOOMS RIVER
Hotel Tier 3 Experience
Protea Hotel Keurbooms River is a unique and relaxing playground for the weary city dweller. Set amongst tranquil indigenous gardens, you'll find individually appointed rooms designed to fit in with the surrounding natural beauty. Within easy reach of all local attractions The Protea Hotel Keurbooms River is an ideal base from where to explore the garden route and the sunshine coast.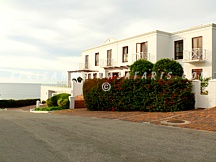 Read More +
THE PLETTENBERG
Hotel Tier 1 Experience
The Plettenberg is a 5 star Relais & Chateaux Hotel built on a rocky headland with breathtaking vistas of the sea, mountains and miles of golden sand in one of the most spectacular resorts in Africa - Plettenberg Bay. Its 37 luxury rooms and suites are all air-conditioned and offer a truly idyllic and indulgent experience. The Plettenberg has two swimming pools, one of which is heated.
Read More +
TSALA TREETOP LODGE
Hotel Tier 2 Experience
Tsala Treetop Lodge is set amidst the treetops of an age-old indigenous forest offering a lavish celebration of the spirit of Africa. Emulating the monumental ruins of an ancient central African civilization, the impressive stone-masonry entrance flanked by water features leads into a magnificent foyer supported by polished Blackwood columns.
AFRICANMECCA REVIEWS
What are our Customers saying about our safari vacations?
We just returned from our trip to Africa. We had a group of 10 people, going to 4 different countries. It was an absolutely perfect trip, not one thing went wrong. Raza had put together the most time efficient trip for us taking into consideration every possible thing someone can. These people know what they are doing! Every single aspect of the planning was perfect. Thank you very much.

Pappu Patel & Group - Chicago, Illinois, United States

AfricanMecca Safaris assisted my wife and I on planning a wonderful three week trip to Kenya and Capetown, South Africa. They took care of all the reservations. The scheduling was wonderful, and they arranged for someone to meet us every step of the vacation to insure that we made the proper connections and had transport waiting to take us where we needed to go. My heartfelt thanks.

Jack Hart - President, Hart Financial Services - Florida, United States

AfricanMecca Safaris created a remarkable honeymoon tailored to our interests and desires. The quality of service and delivery of experience was unsurpassed. Additionally, they quickly responded to every question we had and went the extra mile to make sure we were always happy with the outcomes. I highly recommend AfricanMecca Safaris to honeymooners, families, or any traveler.

Noorin & Jason Nelson - Maryland, United States

I had a wonderful trip to Africa and I would highly recommend your company.I have been to Africa many times and I have never had such wonderful service. The guide and safari vehicle were both great and all the lodges were outstanding. We will be going to Africa again the year after next and I assure you I will be contacting you. Thanks again for arranging such a great trip.

Ronald Price, President, Ron Price Motors Group - California, United States

Jambo Raza: Where do we even begin.............. Sal and I had the most amazing experience of our lives. I can only tell you that you have accomplished your goal of sharing your love of your beautiful country with us. Thank you for making my dream trip to Africa the memory of a lifetime. I look forward to continuing our friendship and sharing photos one day (although I promise not all 3,0000...........)

Karin Parker and Sal Adornato - New Jersey, United States

Thank you for everything; we had an amazing honeymoon. Words really can't describe our experience, all we can really say was that it was the most amazing experience of our lives and we would recommend AfricanMecca to anyone. We hope to visit Africa again sometime next year! Thank you & all of your staff for an amazing & perfect honeymoon.

Rick Sagoo - London, United Kingdom