Introduction To Hluhluwe Imfolozi Park
'Imfolozi' the heart of the Zulu Kingdom, the home of the White Rhino, where wilderness trails take you along mighty rivers wandering through thorn savannah inhabited by the big five of African legend. Hluhluwe Imfolozi Park is the oldest park in Africa proclaimed in 1895. It was the exclusive hunting preserve of the Zulu kings who protected the area by proclaiming conservation laws long before any formal protection. The game pits in which animals were trapped can still be seen today. Game viewing is the prime attraction. Viewing hides overlook pans and waterholes enabling visitors to see animals at close range. As the home of "Operation Rhino" in the 1950s and 60s, the Park became world renowned for its White Rhino conservation. Other areas of focus for which it is famed include its wilderness trails which originated in Imfolozi in the 1950s and its renowned Game Capture unit recently upgraded into the Centenary Capture Center which is a bench mark for animal capture and sustainable utilization in Africa. Hluhluwe Imfolozi covers some 96 000 hectares and an immense diversity of fauna and flora occurs in this region. Imfolozi, the southern component of the park lies west of the town of Mtubatuba. The region is generally hot in summer, and mild to cool in winter, although cold spells do occur. Larger mammals to be seen include buffalo, blue wildebeest, zebra, giraffe, elephant, and large numbers of impala, waterbuck, common and mountain reedbuck, nyala, kudu, bushbuck, steenbuck, duiker, warthog, black rhino, lion, leopard, cheetah, hyena and jackal. In excess of 300 species of birds have been recorded. There are a number of picnic sites and three self-guided walks providing magnificent views. Two daily walks in the company of a field ranger can be booked through the camp office.
Wildlife & Rhino Conservation At Hluhluwe Imfolozi
Hluhluwe Imfolozi is one of South Africa's most popular game parks affording visitors fascinating wildlife encounters. The wide range of plant life in the park gives rise to a diversity of mammals, birdlife, reptiles and amphibians. The BIG FIVE - lion, rhino (back & white) elephant, buffalo and leopard are all to be seen in the park, as well as a variety of other species, including cheetah, wild dog and giraffe. It is also one of the best places in the world to see nyala. When uncontrolled hunting brought many game species to the brink of local extinction, Hluhluwe and Imfolozi were set aside as protected areas for game in 1895. Through good conservation practices and the world famous project "Operation Rhino", the white rhino population was brought back from extinction in this park. Numbering less than 20 animals in 1900 they now number in excess of 10 000 world wide. The park management boasts one of the best conservation teams in the world, and enjoys international acclaim for its conservation efforts, not least in the Hluhluwe Imfolozi Park.
People & Culture Of Hluhluwe Imfolozi Area
Hluhluwe-Imfolozi Park lies in the heart of rural Zululand where its neighbors, the abaKwaZulu (the people of Heaven) and Nguni people reside. According to reseachers, the southern Bantu had by AD900 become separated into three branches in Central Africa - the Nguni, the Venda-Karanga, and the Thonga. For 300 years from their founding by Zulu, son of Malandela, until Shaka's chieftaincy in 1804 they had experienced an agrarian existence a few kilometres south of the White Mfolozi River. On these fertile wild pastures they grazed their valuable herds of cattle and constructed comfortable villages of hive shaped huts. They and their neighbors lived much as their common ancestors had during the thousands of years the drifting southward migration took to bring them from Central Africa to their present destination. The Zulus were an undistinguished Nguni clan among many. One man's genius was to change all that. The Zulus were to become famous amongst Sou th African Bantu Tribes, when Shaka, the Black Napoleon, became their ruler and began a career of conquest and destruction , which made itself felt over half a continent.

The Zulu Empire was forged on the anvil of Shaka's ambition and fuelled by his vengeful anger stemming from childhood taunts regarding his illegitimate birth. The embittered boy developed into a physical and mental giant with a breadth of concept and single-mindedness unprecedented in contemporary African affairs. Unlike the inconclusive posturing that until then passed as battles, Shaka waged war in the grand manner, remorseless and total. From chief of a tiny Zulu clan of 1500 people, he expanded his power base through conquest and assimilation until his assassination 12 years later at the age of 41. By that time he controlled two million subjects, maintained a superbly disciplined army of 50 000 warriors and controlled an area ten times greater than present day Zululand, while his shadow hovered over territory 12 times greater. Shaka's legacy lives on. Clans adjacent to Hluhluwe-Imfolozi Park whose ancestors amongst the Mthethwa, Ngwane and Ndwandwe people consider themselves to be Zulu, loyal to a "Zulu" King and living on land (Ngonyama Trust Land ) held in trust for the King. Modern settlement patterns that have affected and influenced these communities include forced removals during the apartheid era, the villagization concept (mostly affecting people in the Mthethwa, Mthembu, Biyela and Mlaba Tribal Authorities), the tenant farmers settling in land adjacent to Hluhluwe-Imfolozi Park, refugee settlement from the internecine faction fighting in Tugela Ferry area and the migrant labour system which has resulted in many house-holds being without their main breadwinners for most part of the year.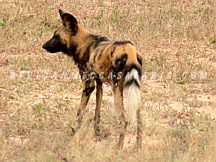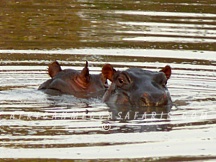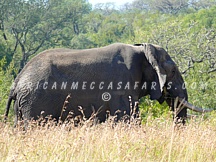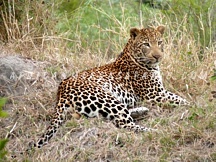 AFRICANMECCA REVIEWS
What are our Customers saying about our safari holidays?
On behalf of myself, my wife and my two adult daughters, I want to sincerely thank you and AfricanMecca Safaris for our fabulous recent safari. Everything you promised exceeded our expectations and was superb, which is saying a lot since this was our second trip, having had a wonderful Botswana Safari 10 years ago. Do not ever hesitate to use me as a reference.

Robert Schenkein - prVision Photography Studio - Colorado, United States

Chobe was delightful, less than half full. Sussi and Chuma, very nice, again only 13 people in all. All the game drives and river cruises were excellent. We had great weather. The ability to get really close is in inspiring. EVERYWHERE we went, the people were warm, helpful and charming. Thank you so much. We will be recommending your services to all.

Thomas Kelch - California, United States

Raza Visram at AfricanMecca planned the most amazing trip for my friend and I. I wanted to go to 4 countries in 15 days and he made it happen. It was an aggressive itinerary and Raza planned it so well, that the transitions were seamless. The last leg of the trip was Botswana for another Safari and we stayed at the most beautiful lodge. The excitement in seeing the animals so closely is indescribable.

Karin Alsdorf - New Jersey, United States

I had a wonderful trip to Africa and I would highly recommend your company.I have been to Africa many times and I have never had such wonderful service. The guide and safari vehicle were both great and all the lodges were outstanding. We will be going to Africa again the year after next and I assure you I will be contacting you. Thanks again for arranging such a great trip.

Ronald Price, President, Ron Price Motors Group - California, United States

Greetings to you and our most fervent thanks for a wonderful trip of Kenya, Zanzibar, South Africa & Victoria Falls. This was truly a perfect vacation. Thank you so much for all your arrangements. It was a trip filled with different kinds of adventures. We experienced and learned so much. Would highly recommend it to others who are interested in similar trips. Wishing you the very best.

Adrienne & Barrie Carter - Canada

Thank you for everything; we had an amazing honeymoon. Words really can't describe our experience, all we can really say was that it was the most amazing experience of our lives and we would recommend AfricanMecca to anyone. We hope to visit Africa again sometime next year! Thank you & all of your staff for an amazing & perfect honeymoon.

Rick Sagoo - London, United Kingdom
CONTACT AND TALK TO OUR SOUTH AFRICA TOUR EXPERTS TODAY TO START YOUR TRIP PLANNING PROCESS
Request South Africa Custom Or Tailor-Made Safari Vacation Pricing Based On Your Specific Travel Dates At Your Preferred Safari Tier Lodge Or Camp
CONTACT AN EXPERT ON SOUTH AFRICA SAFARI PRICES & TOURS