Top 10 Reasons On Why You Should Travel To South Africa
When we embarked on a small project to describe what the Top 10 picks and reasons for any traveler: recreational, first timer or frequent traveler, to visit South Africa, we pondered thoughtfully at the plethora of specific reasons. We wanted to describe as much as possible but limit the number to 10. We had a suggestion from Raza Visram, Safari & Tour Planning Director At AfricanMecca Safaris that described it in one sentence
"South Africa, the world's greatness in one country"
. Here are the experiences that deeply connected us to South Africa and what South Africa experience can be for you:
FOR FURTHER GUIDANCE ON SOUTH AFRICA SAFARI PLANNING, PLEASE

CONTACT US

.
1. SOUTH AFRICA PROVIDES PERSONALIZED WILDLIFE WATCHING, PHOTOGRAPHIC AND CONSERVATION SAFARIS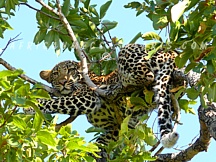 South Africa's conservation and wildlife management standards have created superb photographic opportunities to view diverse species of wildlife in varying habitats. Wildlife in private and public game reserves/parks from the endangered rhinos to the elusive leopard and fast trotting African hunting dogs (wild dogs) are sighted and photographed more willingly than anywhere else in Africa not considering lions, cheetah, elephants and other wildlife. The numbers of wildlife continue to thrive, and game parks and reserves such as Hluluwe-Umfolozi, Mala Mala/Ratrays and Phinda have become the roaming grounds of rhino population. Considering the professional wildlife guided standards and quality during your South Africa safari game drives, the photographic and wildlife watching experiences in your open side 4x4 vehicles can be incomparable to other experiences during your travels.
2. SOUTH AFRICA'S OFFERS STRIKING BEAUTY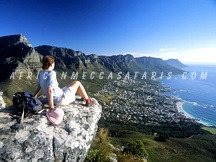 The 9 provinces of South Africa united under 1 country combines the spectacular landscape, ecology and habitat into the best country in Africa to see it all. Prying open from God's Window in the Kruger National Park brushing mountains, rivers and landscape against each other to the Indian Ocean and Atlantic oceans that splash against each other, view of Cape Town from Table Mountain to the adjoining rugged Kalahari Desert in the north, cushioned against Botswana stitched in between by mountain passes, forests and valleys, South Africa undoubtedly delivers spectacular beauty for each and every discerning and interested traveler under one country.
3. SOUTH AFRICA'S DELIVERS FINE AROMA'S AND CULINARY PREPARED BY WORLD CLASS CHEFS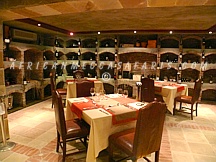 South Africa inherited its infrastructure from the colonial government, its weather from mother nature, its standards of living created by the people who sought a better life forward, and business opportunities from those who know of its strategic location between London/ New York, Dubai and Beijing. With these characteristics South Africa has attracted a populous of very talented people to the country. This has led to overall prosperity, which has made possibility of upward mobility into the middle class by many, a reality. The combination of tastes and disposable income of the population has attracted world-class culinary specialists, Michelin rated/starred restaurant chefs and professionals to tend to the needs of foodies. Cities like Cape Town serve spectacular meals at a fraction of the costs paid in countries like France, thanks to the readily available raw materials large farms catering to vegetable growing organic or otherwise, cattle rearing and plenty of supply of fresh fish and seafood from the oceans. Combine this with the world-class wineries that exist in the country, have become a recipe (no pun intended) for tasty and hearty meals being prepared and served with the utmost of hygiene standards taken into account.
4. SOUTH AFRICA DELIVERS A RELAXED SOAKING BEACH VACATION/OCEANS AND MARINE LIFE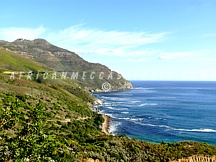 South Africa's coastline straddles almost most of the Southern Africa; it starts from Mozambique and circuits around the southern tip of Africa to Namibia: That is simply splashing! The coastline delivers both the Indian and Atlantic oceans in one country and offers plenty of relaxing locations and opportunities in seclusion. Also, beach vacationers or stop-over travelers by the ocean can witness the "Big 6" in South Africa with addition of the Southern right whales to the Big 5 list in areas like Hermanus from June through to November/December. The whales can be viewed from aboard a boat or from the air.
5. SOUTH AFRICA DELIVERS OPPORTUNITIES FOR FAMILY VACATIONS/ HONEYMOON/INDEPENDENT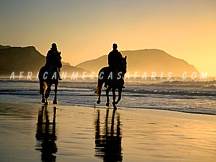 Families wanting to take a vacation or get away during the holidays will find South Africa to be a special place. Whether it be a safari, recreational parks and general sightseeing will give families the time to be together and enjoy the offerings. Take for instance the Shaka Marine in Durban, Kwa Zulu Natal Province, offers in our comparison a world class setting for an aquarium designed inside a ship. The design and creativity is simply mind blowing. Honeymooners in South Africa can pickup superb locations for an African safari and beach vacations, city and cultural tours that offer the right of privacy, exclusivity and yet accessible to cities for other activities. This creates superb memories of the experiences to remember for years to come.
6. SOUTH AFRICA'S DIVERSE CULTURE & HISTORY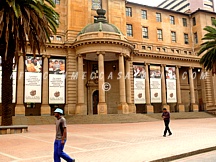 South Africa 9 provinces are symbolic of the 9 official languages. The varying races, cultures, communities and religions, each playing a valuable part in Desmond Tutu's Rainbow Nation, accentuate the encounters of travelers to South Africa. Starting with the common areas in the Kruger park area home to the Shangaan community, down to the highly visible South African community of Indian descent in Durban, who are cushioned by the Zulu (who linguistically share vocabulary in Bantu with languages found else where in the safari lands of East Africa Kenya and Tanzania), moving out west in Western Cape with your experience in the BoKaap and Cape Malay communities, to the north with experiences of the (se)Tswana people. Take these cultures, learn about and then visit the Apartheid Museums in Johannesburg and the several other scores of museums around the country, and in combination with the colonial part, and you will get a sense of the strengths and richness of this country as it goes from good to great!
7. SOUTH AFRICA ASSURES AVAILABILITY OF WORLD CLASS STANDARDS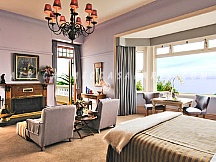 With the poetic hearsays of Africa's generalizations, South Africa has created a path forward for the availability of irrefutable and top-notch infrastructure, services levels and general standards of living to be able to bypass many European countries. The creativity and innovation of its citizens has led to manufacturing of vehicles assembly plants in places like Port Elizabeth. World conglomerates are setting up businesses in South Africa's cities like Johannesburg and Cape Town. It should not be a surprise to anyone on why South Africa was able to secure to be home of the World Cup Soccer 2010 and deliver the event professionally, worry free with classy showmanship. The Indian Cricket Premier League, Rugby World Cup etc selected South Africa for their world class matches. From the service levels, to the food to the transportation, security and organization, everything was delivered as promised creating a worldwide admiration for South Africa and creating believers out of naysayers. If all this wasn't enough to convince you, one can understand the reaction of celebrities like Kim Kardashian's first visit to South Africa, where she mentions she has "seen more BMW's and high end cars in Cape Town than in Chicago"! Endless celebrities have visited South Africa and return to it year after year. If you are worried about quality standards when in South Africa, the answer is you shouldn't.
8. SOUTH AFRICA FASHION, BEAUTY AND SHOPPING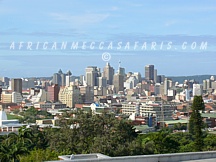 South Africa is one of the world leaders in the mining of minerals and production of high quality goods. Travelers often come to South Africa to shop for diamonds on the retail market as well items like home furnishing and personal accessories. Top of the line products like Africology and Charlotte Rhys are used by some of the top safari camps and lodges in Africa. The fragrances, ingredients and quality of these products out weigh many of the commercially purchased products in many European and North American countries at a fraction of the price. You got to try it to believe it! Personal items like home décor, African bath towels etc, are a bonanza to those who love the pretty upkeep of their homes.
9. SOUTH AFRICA FESTIVALS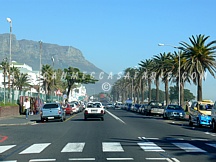 Travel is a huge part of the local South African culture so naturally there is a tendency for fairs and festivals to engage their travelers to the various pockets of the country. Festivals are setup all around the country at different times of the year. Festivals like the Oyster Festival in Knysna attract travelers from all over the world. Reservations are made 1 year in advance for the accommodations at the waterfront as they get sold way in advance. Oyster-related events include the annual oyster-shucking (opening) competition, the ever-popular oyster eating competition and the Pick n Pay Oyster & Wine Mardi Gras a fabulous evening of oysters and wine tasting. At festivals like the Franschhoek Bastille Festival and Taste of Joburg, you can munch you way through signature dishes from many acclaimed local establishments. You can experience these and other South Africa Festivals as you travel the country.
10. SOUTH AFRICA'S WORLD CLASS SPORTING, GOLF, ACTIVE ADVENTURE AND ACTIVITIES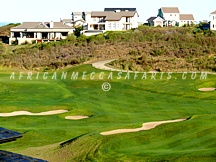 South Africa is a magnet for world-class sports and celebrities. Whether being host to FIFA World Cup soccer, Rugby World Cup, international cricket, marathons or international surfing competition held in Kwa Zulu Natal, South Africa delivers it all. Take for instance South Africa's own golfing professional Gary Player, has recommended course layouts at locations like Sun City (also course named after him). South Africa is also home to the Xtreme 19th hole at Legends Golf and Safari Resort, which is teed off from an overlook cliff with spectacular panoramic views, accessible by helicopter. Guests can also experience the cage shark diving that occurs of the Western Cape coast. Driving along the Garden Route, guests can stop at Tsitsikmma National Park to doing some multi-day hiking, bungee jump off the bridge at Bloukrans Bridge.
AFRICANMECCA REVIEWS
What are our Customers saying about our safari holidays?
On behalf of myself, my wife and my two adult daughters, I want to sincerely thank you and AfricanMecca Safaris for our fabulous recent safari. Everything you promised exceeded our expectations and was superb, which is saying a lot since this was our second trip, having had a wonderful Botswana Safari 10 years ago. Do not ever hesitate to use me as a reference.

Robert Schenkein - prVision Photography Studio - Colorado, United States

Chobe was delightful, less than half full. Sussi and Chuma, very nice, again only 13 people in all. All the game drives and river cruises were excellent. We had great weather. The ability to get really close is in inspiring. EVERYWHERE we went, the people were warm, helpful and charming. Thank you so much. We will be recommending your services to all.

Thomas Kelch - California, United States

Raza Visram at AfricanMecca planned the most amazing trip for my friend and I. I wanted to go to 4 countries in 15 days and he made it happen. It was an aggressive itinerary and Raza planned it so well, that the transitions were seamless. The last leg of the trip was Botswana for another Safari and we stayed at the most beautiful lodge. The excitement in seeing the animals so closely is indescribable.

Karin Alsdorf - New Jersey, United States

I had a wonderful trip to Africa and I would highly recommend your company.I have been to Africa many times and I have never had such wonderful service. The guide and safari vehicle were both great and all the lodges were outstanding. We will be going to Africa again the year after next and I assure you I will be contacting you. Thanks again for arranging such a great trip.

Ronald Price, President, Ron Price Motors Group - California, United States

Greetings to you and our most fervent thanks for a wonderful trip of Kenya, Zanzibar, South Africa & Victoria Falls. This was truly a perfect vacation. Thank you so much for all your arrangements. It was a trip filled with different kinds of adventures. We experienced and learned so much. Would highly recommend it to others who are interested in similar trips. Wishing you the very best.

Adrienne & Barrie Carter - Canada

Thank you for everything; we had an amazing honeymoon. Words really can't describe our experience, all we can really say was that it was the most amazing experience of our lives and we would recommend AfricanMecca to anyone. We hope to visit Africa again sometime next year! Thank you & all of your staff for an amazing & perfect honeymoon.

Rick Sagoo - London, United Kingdom
CONTACT AND TALK TO OUR SOUTH AFRICA TOUR EXPERTS TODAY TO START YOUR TRIP PLANNING PROCESS
Request South Africa Custom Or Tailor-Made Safari Vacation Pricing Based On Your Specific Travel Dates At Your Preferred Safari Tier Lodge Or Camp
CONTACT AN EXPERT ON SOUTH AFRICA SAFARI PRICES & TOURS