Introduction To Shamwari Game Reserve
Shamwari is one of the most successful private conservation initiatives in Southern Africa coupled with responsible tourism, and the most luxurious means of experiencing your African adventure.
Highlights Of Shamwari Game Reserve
Award Winning Game Private Reserve.
One of the Biggest private game reserves in the Eastern Cape.
5 of South Africa's 7 biomes are found on Shamwari.
A private game reserve that boasts many high profile animals including the Big 5.
Very accessible with frequent daily flights from Cape Town, Johannesburg and Durban.
Unique selection of 5 star game lodges.
Malaria Free area.
Natural extension to South Africa famous Garden Route to/from Cape Town.
Family safari destination - children welcome.
Spas: 3 Luxury Spas and a unique bush spa.
Two unique Born Free Sanctuaries.
Shamwari Ecology & Wildlife Experience
Shamwari Game Reserve Ecology
From an ecological point of view Shamwari Game Reserve is very rich and diverse ecosystem, comprising five of South Africa's Biomes with fourteen vegetation types represented. There is also a very rich biodiversity as well as endemism (species unique to the region). In order to maintain and improve this ecological integrity the Ecological sector of the Wildlife Department is continuously actively involved in various monitoring projects to determine the effects of ecological management on the environment. Two such projects of specific interest are the vegetation monitoring and the integrated predator/prey relationships as vegetation and predators have the largest effect/impact on the health if the ecosystem. Shamwari has set aside 3500 hectares for the breeding of rare animals such as the Cape Mountain Zebra and the Disease Free Buffalo in the absence of large predators. An annual game auction is held in these areas to promote the wildlife industry with the Eastern Cape as well as assist with the long term financial sustainability of Shamwari's Wildlife Department.

Shamwari Game Reserve Wildlife Team
Conservation has always been a priority for Shamwari Game Reserve. In many aspects Shamwari has been the pioneer in the Eastern Cape eco tourism resurgence and in order to ensure responsible wildlife management the Shamwari Wildlife Department was created in 1996. Today this Department has developed into a substantial and recognized unit that manages the unique ecosystems within Shamwari, rich in biodiversity. The Wildlife Department consists of two wildlife vets, two ecologists, an environmentalist and a variety of qualified nature conservationists. The main focus is to ensure a sustainable environment for all the fauna and flora on the long term, the ecological integrity of the biodiversity as well as the maintenance of a quality wildlife experience.

Shamwari Game Reserve Wildlife Care & Education
The Born Free Foundation Animal Rescue and Education Center is a joint venture between Shamwari Game Reserve and The Born Free Foundation, UK, with the aims of providing long term humane care for rescued African cats that have been subjected to inhumane conditions internationally as well as to provide an education resource for visitors, school children and students. There are currently two Born Free Centers on Shamwari Game Reserve, the Julie Ward Centre in the south and the Jean Byrd Center in the north. Environmental education is a major facet of these centers and the emphasis is place on the school children of previously disadvantaged communities with in excess of 700 children been educated monthly.
History & Conceivement Of Shamwari
How Shamwari Game Reserve Concept Was Conceived
In 1990, Adrian Gardiner, a successful businessman from Port Elizabeth bought a small farm as a week-end getaway for his family, this consisted of 1200 hectares of African bush, a dream he had always had, growing up in Zimbabwe. Drought and financial difficulties led a number of neighboring farmers to place their land on the open market and Adrian managed to buy up these parcels of land at very reasonable prices. His African dream soon extended to 7000 hectares. Being an avid reader, Adrian spent time researching CJ Skead's historical accounts of the Eastern Cape, as well as journals and historical diaries of the 1820 Settlers. In doing so he discovered that the Eastern Cape was once considered the richest wildlife areas in Africa. Over years all of the indigenous fauna and flora had been eradicated by agriculture, farming, hunting and drought. Early hunters and pioneers, Cornwallis Harris and Sparrman documented the existence of the "legendary BIG FIVE" in the area. Substantive evidence dating back to the 18th century, was found to indicate that the Eastern Cape supported vast herds of Cape Buffalo, Zebra, Black Wildebeest, Rhino and that prides of Cape Lion roamed freely in the hills. In 1853 the last Black Rhino in the Eastern Cape was killed. In 1856, the last free-roaming lion was shot on the parcel of land now called Shamwari. In 1857 the sub-species of Cape Lion, was hunted to extinction and in 1919 the last Cape Buffalo was hunted and killed.

Shamwari Game Reserve History
In 1919 a legendary hunter was invited by the Administrator of the Cape to hunt down and exterminate a small herd of Elephant, which was considered a danger and a menace by the local farmers in the area of Addo, near Shamwari. By 1931, when Addo Elephant Park was established as an Elephant sanctuary only 11 Elephants were left of the once vast herds. What began as a small family retreat, has now possessed Adrian and captured his passion to return the land and the area to it's once proud and pristine condition, teaming with indigenous plant, insect and bird life and supporting herds of free-roaming animals of all species once prevalent in the area. He wished again to hear the majestic roar of lions as they hunted and ranged where they once did 150 years ago. His vision soon extended to include the preservation of history and indigenous tradition and culture. The viability of sustaining and growing this dream took on, of necessity, a commercial aspect. Thus in 1992 Shamwari Game Reserve was born, with a small passionate staff of 7 and immense commitment and determination to make Conservation profitable. Extensive scientific research was undertaken and the convergence of 5 ecological bio-systems, malaria-free climate and summer and winter rainfalls ensured that an unequalled diversity of wildlife could be supported. A systematic and scientific re-habilitation program was launched, hand-in-hand with carefully considered game re-stocking procedures. Adrian developed a close and enduring relationship with renowned conservationists, Dr Ian Player and John Aspinall. The concept of conservation and tourism working in synergy was possible.

On 15th October 1992, Shamwari was officially opened, receiving it's first guests into Long Lee Manor, circa 1916, the original Manor House, once owned by the Fowld's family. Highfield and Carn Ingly, two 1820 Settler cottages were also, at this time lovingly restored and opened to guests. An Animal Rescue and Educational program was launched, in partnership with the Born Free Foundation to home rescued big cats from captivity. The Julie Ward Centre was opened on 30 September 1999 with five bush enclosures. Over time Shamwari grew and established itself and by the year 2000, the Reserve was large enough and stocked sufficiently to support large predators. A dedicated and systematic re-introduction program was launched and finally in October 2000, the first lions were brought back to the Eastern Cape and released at Shamwari to fulfill a dream. Today over 5000 head of game range freely, having been bred and/or re-introduced into Shamwari, now a Game Reserve stretching over 25 000 hectares, consisting of 6 separate lodges, employing over 325 local staff and most importantly has been returned it's rightful ownership Pristine Eastern Cape Fauna and Flora. Rather than expand at the existing Julie Ward Animal Rescue Centre, a new education centre and sanctuary has been established in the Northern part of Shamwari, near the town of Alicedale. Opened on 5th November 2006 and named after the main sponsor, the Jean Byrd Born Free Animal Rescue and Education Centre operates in the same way as the other centre and provides increased educational facilities for schools as well as provide further enclosures for more rescued big cats.
Shamwari Camp & Lodge Accommodations In South Africa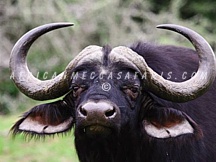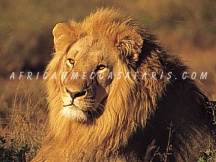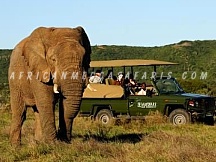 AFRICANMECCA REVIEWS
What are our Customers saying about our safari holidays?
On behalf of myself, my wife and my two adult daughters, I want to sincerely thank you and AfricanMecca Safaris for our fabulous recent safari. Everything you promised exceeded our expectations and was superb, which is saying a lot since this was our second trip, having had a wonderful Botswana Safari 10 years ago. Do not ever hesitate to use me as a reference.

Robert Schenkein - prVision Photography Studio - Colorado, United States

Chobe was delightful, less than half full. Sussi and Chuma, very nice, again only 13 people in all. All the game drives and river cruises were excellent. We had great weather. The ability to get really close is in inspiring. EVERYWHERE we went, the people were warm, helpful and charming. Thank you so much. We will be recommending your services to all.

Thomas Kelch - California, United States

Raza Visram at AfricanMecca planned the most amazing trip for my friend and I. I wanted to go to 4 countries in 15 days and he made it happen. It was an aggressive itinerary and Raza planned it so well, that the transitions were seamless. The last leg of the trip was Botswana for another Safari and we stayed at the most beautiful lodge. The excitement in seeing the animals so closely is indescribable.

Karin Alsdorf - New Jersey, United States

I had a wonderful trip to Africa and I would highly recommend your company.I have been to Africa many times and I have never had such wonderful service. The guide and safari vehicle were both great and all the lodges were outstanding. We will be going to Africa again the year after next and I assure you I will be contacting you. Thanks again for arranging such a great trip.

Ronald Price, President, Ron Price Motors Group - California, United States

Greetings to you and our most fervent thanks for a wonderful trip of Kenya, Zanzibar, South Africa & Victoria Falls. This was truly a perfect vacation. Thank you so much for all your arrangements. It was a trip filled with different kinds of adventures. We experienced and learned so much. Would highly recommend it to others who are interested in similar trips. Wishing you the very best.

Adrienne & Barrie Carter - Canada

Thank you for everything; we had an amazing honeymoon. Words really can't describe our experience, all we can really say was that it was the most amazing experience of our lives and we would recommend AfricanMecca to anyone. We hope to visit Africa again sometime next year! Thank you & all of your staff for an amazing & perfect honeymoon.

Rick Sagoo - London, United Kingdom
CONTACT AND TALK TO OUR SOUTH AFRICA TOUR EXPERTS TODAY TO START YOUR TRIP PLANNING PROCESS
Request South Africa Custom Or Tailor-Made Safari Vacation Pricing Based On Your Specific Travel Dates At Your Preferred Safari Tier Lodge Or Camp
CONTACT AN EXPERT ON SOUTH AFRICA SAFARI PRICES & TOURS