Cape Town Central City & Suburbs Tour Accommodations
Cape Town attractions have made it a famed destination for many Hollywood & Bollywood stars and diverse global travelers alike. Take a trip to on the Cape Winelands and taste South Africa's homegrown wines; see the world from your vantage point on the top of famed Table Mountain; dine like a king at any of South Africa's fantastic restaurants and celebrate the great outdoors even during the winter months. Below is a listing of Central City & Suburbs Cape Town accommodations in South Africa.

To view complete details on the accommodation, click on "Read More+" under each hotel photo.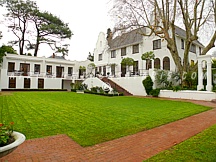 Read More +
ANDROS BOUTIQUE HOTEL
Hotel Tier 2 Experience
Andros Boutique Hotel is a gracious Cape Dutch homestead, built in 1908 and designed by Sir Herbert Baker. Restored and updated, carefully preserving its old-world charm, the house is set in large, mature park-like gardens in die heart of Claremont, one of Cape Town's beautiful Southern suburbs. Set in the garden are eight spacious bedrooms, each with its own veranda and view over the lush garden.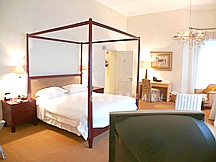 Read More +
CAPE CADOGAN
Hotel Tier 2 Experience
Cape Cadogan is a stately double-storey Georgian and Victorian building that dates back to the start of the 19th century. It was originally a farmhouse which was 'Victorianised' in 1912 and declared a national monument in 1984. This boutique hotel is well known for its comfortable, luxurious atmosphere. The hotel interior is inspired by Oscar Wilde's bohemian and flamboyant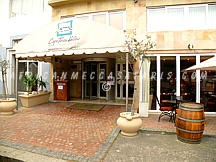 Read More +
CAPE TOWN HOLLOW
Hotel Tier 3 Experience
Cape Town Hollow Hotel is situated in the historical center of Cape Town. The hotel is two minutes on foot to trendy restaurants, clubs and bars in Kloof Street and Long Street, five minutes on foot to St George's Mall or the chic Gardens Shopping Center. The hotel has 56 en-suite rooms (bath/shower combinations) with open-air balconies. Each room is Individually controlled air-conditioners and heating.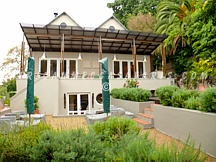 Read More +
FOUR ROSMEAD
Hotel Tier 2 Experience
Four Rosmead is an exclusive guesthouse situated on the slopes of Table Mountain in the select residential suburb of Oranjezicht. The guesthouse enjoys 360º views of the mountain, Lions Head, Signal Hill, Table Bay and the city. It is within walking distance of the city as well as vibrant Kloof Street, which is well known for its restaurant and café culture.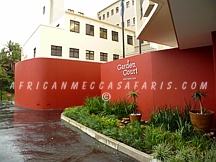 Read More +
GARDEN COURT DE WAAL
Hotel Tier 3 Experience
Garden Court De Waal offers traditional warm and friendly Cape hospitality amidst the spectacular vista surrounding Gardens, one of the mother city's oldest and quaintest suburbs. The hotel has a total of 136 rooms. As a business or leisure traveler, the hotel will make you feel at home. Spacious room comes with an en-suite sporting a shower-bath combination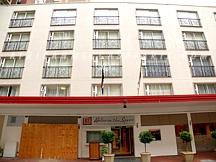 Read More +
HOLLOW ON THE SQUARE HOTEL
Hotel Tier 3 Experience
Hollow On The Square Hotel is situated in the heart of the beautiful city of Cape Town. Walking distance from the Cape Town International Conference Centre (CTICC) and the well know V&A Waterfront. Hollow on the Square, Cape Town City Hotel offers stylish and modern accommodation in warm welcoming shades of red and the finest amenities to ensure a comfortable stay.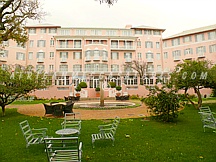 Read More +
MOUNT NELSON HOTEL
Hotel Tier 1 Experience
Mount Nelson Hotel is the most iconic luxury hotel in Cape Town situated within a sprawling lush garden estate in the heart of the city's vibrant cultural centre and close to the bustling V&A Waterfront and some of Cape Town's best beaches. The hotel boasts 6 individual accommodation wings, each with its own unique character, private gardens and facilities. The 201 spacious rooms & suites are individually decorated.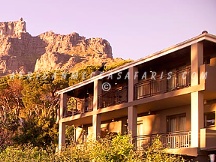 Read More +
KENSINGTON PLACE
Hotel Tier 2 Experience
Kensington Place offers spectacular views of Table Mountain and is close to the Table Mountain National Park. At Kensington Place, you will sink into the total comfort of meticulously designed suites defined by a blend of luscious textures and contemporary detail. The rooms are spacious and tastefully decorated in the most contemporary style. Facilities include twin/king size beds, iPod docking facilities, safe and laptop,
Read More +
MANDELA RHODES PLACE
Hotel Tier 2 Experience
Mandela Rhodes Place is a unique concept of modern living, with a subtle blend of old and new. It is located in Cape Town's bustling city centre offering a unique modern apartment city lifestyle with hip, chic 21st century deluxe apartments. This trendy, vibey establishment offers self catering apartments fully equipped with the most modern conveniences one would expect from a typical "New York" style apartment.
Read More +
MORE QUARTERS CAPE TOWN
Hotel Tier 3 Experience
More Quarters Cape Town offers the combination of apartment living with the service and hospitality of a hotel. The apartments are ideally located just off Kloof Street, referred to as the 'heart of Cape Town' by the locals. This is partly due to the area being relatively untouched by mainstream tourism, hence adding to the authenticity and value of the Kloof Street address.
Read More +
PROTEA HOTEL FIRE & ICE
Hotel Tier 3 Experience
Protea Hotel Fire & Ice prepares you to be blown away with the same force as the winds of the iconic Cape South-Easter as you step into the ultra-cool hotel . This extreme comfortable, in the heart of the vibrant Mother City, offers adventure-seekers attention to detail, personal service and never forgetting to seize life.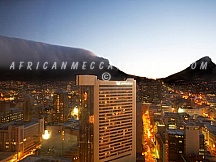 Read More +
SOUTHERN SUN CAPE SUN
Hotel Tier 3 Experience
Southern Sun Cape Sun is located close to the City Centre overlooking Table Mountain and the Harbour. The hotel offers traditional Cape hospitality and luxurious, elegant accommodation. The Southern Sun Cape Sun offers majestic views of the glorious mountain, bustling harbour and Robben Island. Every detail exudes style, from the accommodation to fine restaurant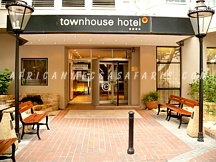 Read More +
TOWNHOUSE HOTEL
Hotel Tier 3 Experience
Townhouse Hotel is Cape Town's most perfectly appointed hospitality venue for both business and leisure. The hotel is set in a surprisingly tranquil corner of the city center, adjacent to the South African Parliamentary precinct and the historic oak-lined avenues of the famed Dutch East India Company Gardens, established some 350 years ago to offer provisions and respite to visitors to this port.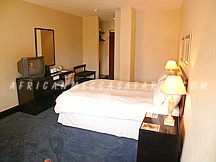 Read More +
INN AT THE SQUARE HOTEL
Hotel Tier 3 Experience
Inn At The Square Hotel is conveniently located on the historic Greenmarket Square in the vibrant business and government district in Cape Town. It is the ideal central base for exploring historic sites such as Robben Island, the rock paintings along the Western Cape and the beautiful beaches along South Africa's coastline. The hotel has 165 fully-equipped guestrooms designed for your convenience.
AFRICANMECCA REVIEWS
What are our Customers saying about our safari vacations?
We just returned from our trip to Africa. We had a group of 10 people, going to 4 different countries. It was an absolutely perfect trip, not one thing went wrong. Raza had put together the most time efficient trip for us taking into consideration every possible thing someone can. These people know what they are doing! Every single aspect of the planning was perfect. Thank you very much.

Pappu Patel & Group - Chicago, Illinois, United States

AfricanMecca Safaris assisted my wife and I on planning a wonderful three week trip to Kenya and Capetown, South Africa. They took care of all the reservations. The scheduling was wonderful, and they arranged for someone to meet us every step of the vacation to insure that we made the proper connections and had transport waiting to take us where we needed to go. My heartfelt thanks.

Jack Hart - President, Hart Financial Services - Florida, United States

AfricanMecca Safaris created a remarkable honeymoon tailored to our interests and desires. The quality of service and delivery of experience was unsurpassed. Additionally, they quickly responded to every question we had and went the extra mile to make sure we were always happy with the outcomes. I highly recommend AfricanMecca Safaris to honeymooners, families, or any traveler.

Noorin & Jason Nelson - Maryland, United States

I had a wonderful trip to Africa and I would highly recommend your company.I have been to Africa many times and I have never had such wonderful service. The guide and safari vehicle were both great and all the lodges were outstanding. We will be going to Africa again the year after next and I assure you I will be contacting you. Thanks again for arranging such a great trip.

Ronald Price, President, Ron Price Motors Group - California, United States

Jambo Raza: Where do we even begin.............. Sal and I had the most amazing experience of our lives. I can only tell you that you have accomplished your goal of sharing your love of your beautiful country with us. Thank you for making my dream trip to Africa the memory of a lifetime. I look forward to continuing our friendship and sharing photos one day (although I promise not all 3,0000...........)

Karin Parker and Sal Adornato - New Jersey, United States

Thank you for everything; we had an amazing honeymoon. Words really can't describe our experience, all we can really say was that it was the most amazing experience of our lives and we would recommend AfricanMecca to anyone. We hope to visit Africa again sometime next year! Thank you & all of your staff for an amazing & perfect honeymoon.

Rick Sagoo - London, United Kingdom